Mumbai.
The new government scheme Bharat Bond ETF has been opened for investors. This ETF will invest in 'AAA' rated government corporate bonds. Your reference will be Nifty Bharat Bond Index. The Edelweiss Mutual Fund is in charge of managing this ETF. Experts say that with this, small investors can easily invest money like normal mutual funds. For small investors, this FoF is better in terms of convenience and liquidity, let us tell you that banks and insurance companies have a great interest in this bond. That's why he has more than double the number of subscribers so far.
Learn about Bharat Bond ETFs…
(1) These bonuses are linked to fixed deposits in the market. Edelweiss Global Investment Advisors said it would be cheaper for retail investors to buy ETF units than bonds. The asset management company will charge only 0.0005 percent as a management fee. In simple words, an investment of Rs 2 lakh will attract only Re 1 fee, but the asset management company hopes to add 3 lakh of investors through this fund. It will be open until December 20.
(two) Bharat Bond ETF is a simple fixed income product. Here an average investor can safely store his money. Its yields are easy to estimate. The income from this will not be tax free, but will get the benefit of indexation.
(How much profit will be received against FD (understand via charts)
(3) In other words, inflation will factor into the returns. Retail investors can start investing in the new fund from Rs 1,000. Investors who do not have Demat can invest through the Funds of Funds scheme.
(4) This scheme will invest in ETFs. The plan is to raise Rs 15,000 crore through the issue. It also has an over-allotment option of Rs 8,000 crore. It has been specially designed with long-term investors in mind.
(5) Bharat Bond ETF will invest around 15 CPSE. The investment in any bond will not exceed 15 percent. Bharat Bond ETF offers two investment options with a fixed maturity period of three years and 10 years.
Let's know the answers to all the questions related to this…
(1) Question: What is the minimum amount to invest?

answer: Investors can invest as little as Rs 1,000 in Bharat Bond ETF. After this, investments can be made in multiples of Rs 1,000. Let us tell you that money can be invested until December 20.
(2) Question: For how many years will the money have to be invested?

answer: The investor can invest for 3 years and 10 years. Repayment of the investment on or before the end of 30 days from the vesting date will attract an exit charge of 0.10 percent. However, there will be no charge for the redemption/exchange after the 30 days are complete.
(3) Question: Will there be more money in Bharat Bond than in FD?

answer: Anand Rathi Wealth Management Deputy CEO Firoz Aziz says that if a small investor wants, India can put money into bond ETFs. It is expected to give better returns than FDs. Because the condition of the banks is not very good either. At the same time, this ETF includes many large AAA-rated government-owned companies in the country.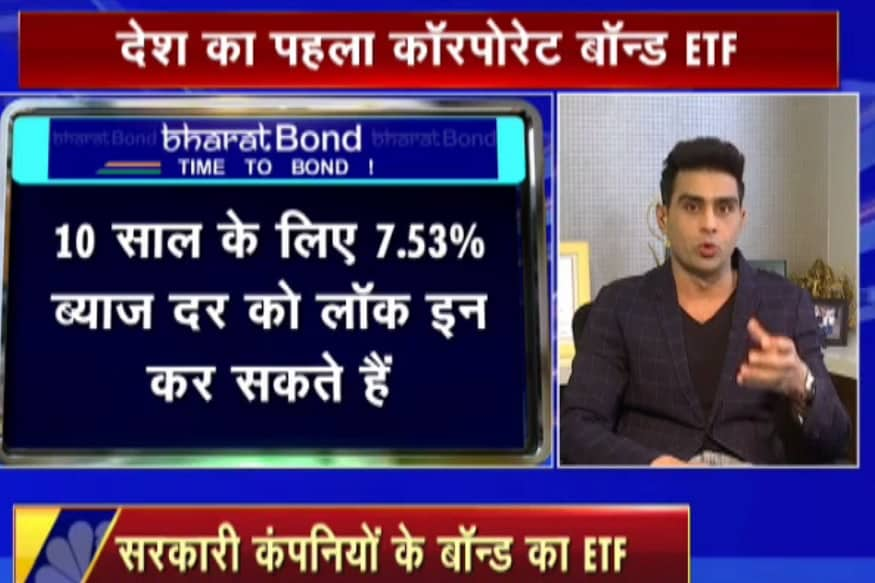 Firoz Aziz says that in FD, any investor can lock in interest for only 5 years. While 10 years of interest can be locked into this bond.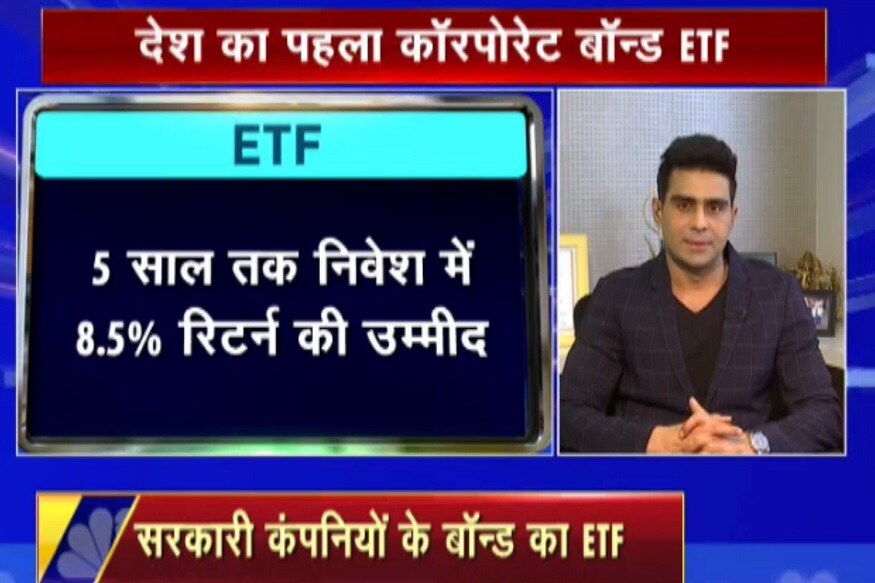 (4) Question: How much tax will I have to pay?

answer: This bond ETF is taxed like a debt mutual fund. That is, if the investment is held for more than three years, it is taxed at the rate of 20 percent together with the indexation benefit. While in FD, this tax becomes 30 percent.
Suppose if you invest one lakh rupees, it gives you a return of 7.58 per cent, then in 10 years your money will grow to Rs 2,07,642.
Then you will have to pay Rs 7,836 as tax on this. In this case, you will get Rs 1,99,806. That is why the Experts Bharat Bond ETF is more beneficial in the long run from a tax point of view. This is a good option for conservative debt fund investors.
(Understand how much tax you will have to pay through graphs)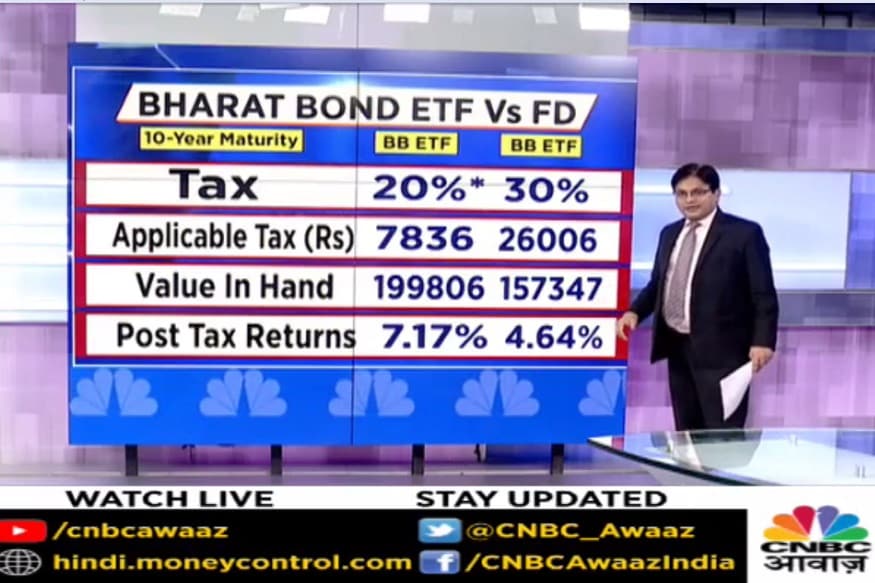 (5) Question: What is there for small investors?
answer: The management of this ETF falls to Edelweiss AMC. It has also launched 'Fund of Fund' (FOF) for this fund. This will provide retail investors with the convenience of investing like regular mutual funds. For small investors, this FoF is better in terms of convenience and liquidity.
Bharat Bond ETF has a maturity period of 2023 and 2030. In this regard, it can be compared with fixed maturity plans and bank funds and PSUs. Bond ETFs cost much less than debt mutual funds.
Bonds included in the index will be rebalanced quarterly. Bharat Bond Fund of Fund has been launched for those investors who do not have a Demat account. The investment in each bond may not exceed 15 percent of the index.
Be the first to read the latest news in Hindi GKTodayCurrentAffairs.Com | Today's latest news, live news updates, read the most trusted Hindi news website GKTodayCurrentAffairs.Com |
Tags: business news in hindi, money and business, money tips
PUBLISHED FOR THE FIRST TIME : December 18, 2019, 08:06 IST
,