New Delhi.
The new income tax system has been announced in the General Budget 2020. After this, there is confusion among the common people about it. There is a lot of confusion, especially regarding savings plans. To overcome your problems related to one of those NPS schemes, today we give you answers to questions related to this scheme on Sunday Special. . On May 1, 2009, it was also started for employees working in the private sector or in the unorganized sector. As for this benefit, out of the total subscribers of Rs 1.25 crore, 44 lakh are associated with the private sector. It is basically a pension savings plan that provides financial security in the future. The question arises how a monthly pension of Rs 60 lakhs can be planned through NPS.
You can earn Rs 60 lakh in 30 years by investing Rs 4 lakhs in NPS
Harshvardhan Rungta, director of Rungta Security, says that by investing Rs 4,000 every month in NPS, he can create a fund of Rs 60 lakh in 30 years. We tell you that the NPS was introduced for Central Government employees who joined the position after January 1, 2004. After this, gradually all state governments made it mandatory for their employees. As of May 2009, it was extended to all Indian citizens on a voluntary basis. It was introduced for businesses from December 2011 and for Non-Resident Indians (NRIs) from October 2015.
Question – What will change in the NPS scheme due to the new budget income tax option?
answer- Harshvardhan Rungta says If you adopt the new income tax system, then the Rs 1.5 lakh investment made on your behalf in NPS will no longer get tax exemption under 80C. But Under 80CCCD (2), a refund of up to Rs 50,000 will be available. In simple words, the investment made in NPS on behalf of your company will be kept tax-exempt. Under the proposal, the total amount of EPF and NPS should not exceed Rs 7.5 lakh.
(1) Provides tax benefits under section 80C of the Income Tax Act, the beneficiary can also avail additional tax benefits of Rs 50000 under the new section 80CCD (1B). About 10 years ago, when the NPS was opened to ordinary people, its rules were very strict and its structure was also not good from a fiscal point of view.
(two) In recent years, the rules have been modified to make it more fiscally efficient. The options have also increased in this. Furthermore, it is a very low-cost instrument despite various charges. At NPS, you can invest up to 75% of the corpus in stocks.
Question: What are the rules if you want to withdraw money from NPS early?
answer-Since your NPS account was started. After three years, all of his funds have been collected. In this, by separating the company's funds. You can withdraw 25% of that. If the amount needs to be withdrawn early, since your NPS account was started. After three years, all of his funds have been collected. In this, by separating the company's funds. You can withdraw 25% of that. You have to give reasons for this.
(1) Disease (a list of diseases is given)

(two) for children's wedding

(3) for children's education

(4) Money can also be withdrawn to build and buy a house.

(5) The money can also be withdrawn to start your business.
Question: How many times can I withdraw money from NPS early?

answer-Experts say that money can be withdrawn from the NPS account only three times for any important needs. If in simple words, giving the above reasons, you can withdraw money from your account only 3 times until maturity.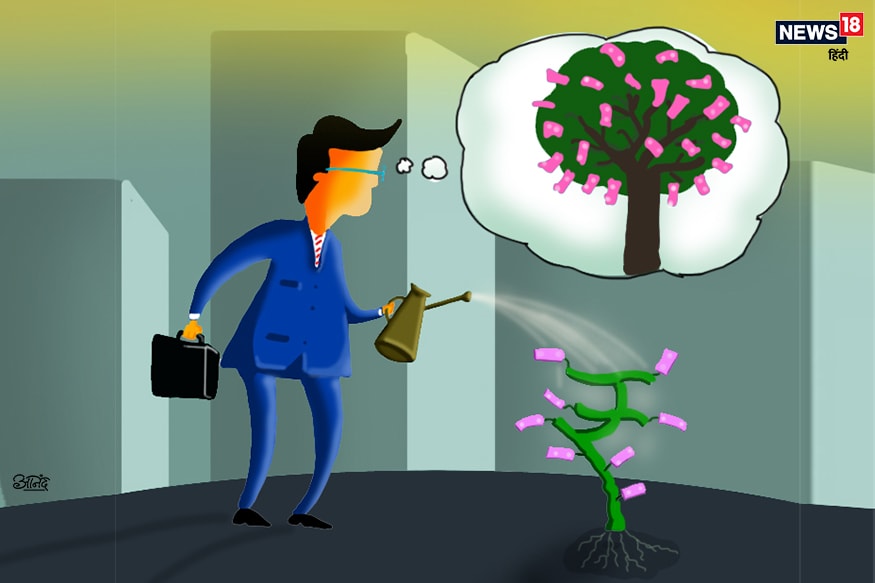 What is NPS? The National Pension System (SNP) is a government retirement savings plan, which was launched by the central government on January 1, 2004. This scheme is mandatory for all government employees who join after this date. .
(1) As of 2009, this scheme was also opened to people working in the private sector. Now any employee working in both the government and the private sector can join this scheme of their own free will.
(two) After retirement, employees can withdraw a portion of the NPS and take the rest into an annuity for regular income after retirement.
(3) Any Indian citizen between the ages of 18 and 60 can participate. To join this scheme, you need to follow the Know Your Customer (KYC) rules.
(4) The government has created a Point of Presence (POP) throughout the country, where an NPS account can be opened. Almost all government and private banks in the country have become POPs, you can also point through the website of the Pension Funds Development and Regulation Authority (PFRDA) https://www.npscra.nsdl.co.in/ pop-sp. php Presence can be reached. The account can also be opened at the nearest branch of any bank.
(5) These are the documents required to open an account, proof of address. Identity proof. Birth certificate or tenth class certificate. subscriber registration form
(6) There are two types of accounts in this plan. Level 1 and Level 2. Each subscriber receives a Permanent Retirement Account Number (PRAN), which is a 12-digit number. This number is used in all transactions.
(7) Tier 1 Account: It is mandatory to open this account. Whatever amount you deposit into this account, you cannot withdraw it early, that is, until retirement. You can withdraw the amount only when you exit the scheme.
(8) Tier 2 Account – Any Tier 1 account holder can open this account and can deposit and withdraw money into it at will. This account is not mandatory for everyone. It depends on your wish.undefined
Be the first to read the latest news in Hindi GKTodayCurrentAffairs.Com | Today's latest news, live news updates, read the most trusted Hindi news website GKTodayCurrentAffairs.Com |
Tags: Budget 2020, business news in hindi, LIC Pension Scheme, pension fund
PUBLISHED FOR THE FIRST TIME : February 09, 2020, 03:09 IST
,