New Delhi.
Today is Valentine's Day. On this day those who love express themselves. On Valentine's Day, lovers give each other roses. On normal days, roses sold for 5 rupees turn into 200 rupees on Valentine's Day. In view of the demand for flowers on Valentine's Day and other celebrations, here is an opportunity to win. A minimum of Rs 15,000 to Rs 20,000 is required to start a flower business. If you want, you can also do this business on a large scale. If you want to open a showroom to sell flowers, then the cost can go up to Rs 2 to 3 lakhs. Under which you can get light, light work of furniture, interiors, etc., although this business can be started from a simple place up to a maximum of Rs 20,000.
Profit is made very quickly in this business. If you buy flowers at wholesale price from the flower market and sell them by making bouquets, garlands, etc., then you make a profit of twice triple. If you spend Rs 1,000 on flowers at retail, you make a profit of Rs 2,500 to Rs 3,000 by selling those flowers by making garlands etc. The more your business runs, the more profit you make. Also read: Here the police will come to the house for theft of electricity, there will be real-time monitoring
you can do business here
You can do your flower business in association with shops, bouquet stands, decorators, etc. outside the temple. If you wish, you can do business as a full seller by giving your flowers away to these shops and decorators. You can promote your flower business by creating a website. You can win the hearts of customers by updating the designs of all kinds of bouquets, flowers, different types of garlands on this website.
Growing roses is also beneficial
Nowadays, growing roses is very easy in the era of unemployment and very profitable for young farmers. In the entire process of getting from the farmers to the hands of the customer, the stores are the ones who win the most. Their margins are typically around 40 percent. Farmers get only 50 paise at 2-3 rupees for a rose. Farmers grow flowers, but often do not count or sell them. It is not even possible for small farmers to do this. The merchants take his entire farm. Then, with modern equipment, they do the work of cutting, packing and transporting them to the mandis themselves. Also read: For the first time, Railways will provide a special service to deliver goods from home to seat! learn here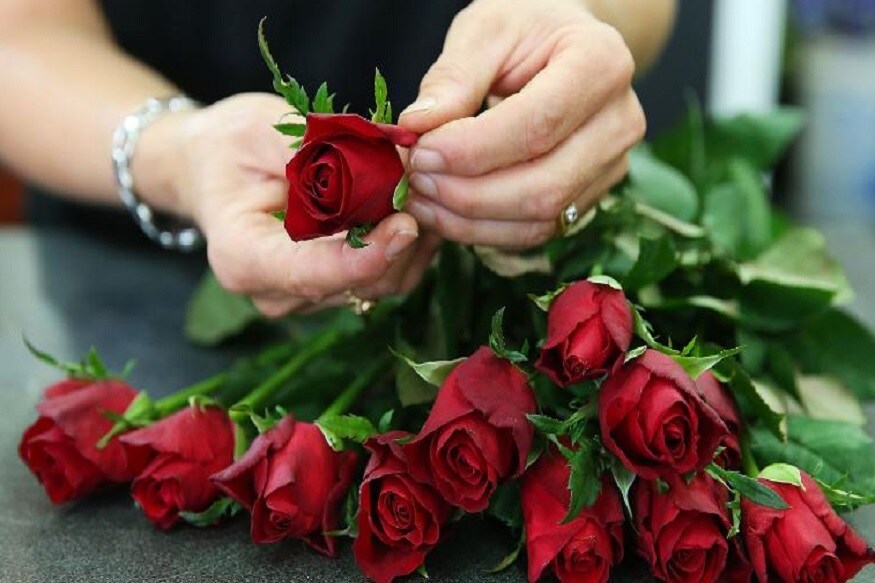 Farmers who have started doing this work at their level earn a great income. The biggest challenge is preserving the flowers after cutting, as they spoil quickly. After unloading them from the truck or plane, they are kept in cold storage. It is necessary to keep the packed flower for seven to eight days. After cutting, they are visible outdoors only in the retail store. The basis of the business, the sale of roses is human emotion. This is the reason why he who is tested by tender feelings earns good money in this business. Small vendors earn up to thousand rupees almost every day. What to say about the great seller. A large number of people are entering this business due to the good margins.
Also Read: Know Why Rs 1.16 Crore Farmers Do Not Get ₹6000 Under PM-Kisan Schemeundefined
Be the first to read the latest news in Hindi GKTodayCurrentAffairs.Com | Today's latest news, live news updates, read the most trusted Hindi news website GKTodayCurrentAffairs.Com |
Tags: business news in hindi, business opportunities, new business idea, Small business, Loved, Valentine's Day 2020
PUBLISHED FOR THE FIRST TIME : February 14, 2020, 05:53 IST
,