New Delhi.
Normally, in the Savings Bank Account, the account holder has to pay a penalty for not maintaining the minimum balance on average every month. Banks do not require the salary account. But, along with this, there are some of those accounts where you are not required to maintain a minimum balance. Pradhan Mantri Jan Dhan Yojana (PMJDY – Pradhanmantri Jan Dhan Yojna) is also one such account.
Apart from this, many facilities are also available on Jan Dhan Yojana account. Let us tell you that zero balance savings account is opened by the central government under Pradhan Mantri Jan Dhan Yojana (PMJDY). It also offers many other benefits including accident insurance, overdraft service, check book. Now the government will transfer 500 rupees to the account for the next three months. In the bank accounts opened under the Jan-Dhan scheme, 53% of the accounts are held by women, while 59% of the bank accounts have been opened in rural and urban areas.
Also read: Next week the government will transfer so much money to the accounts of 3 million people
How and who will get 500 rupees for three months? In order to overcome the problems faced by ordinary people due to the nationwide lockdown due to Corona virus, Finance Minister Nirmala Sitharaman last week opened Jan Dhan accounts for women (Dhan Account) has announced that she will deposit 500 rupees during three months. Around Rs 20 crore of women will directly benefit from this.
1500 rupees will be available for free for 3 months
Know how and where the Jan Dhan account will be opened (How to open a Jan Dhan bank account)
Pradhan Mantri Jan-Dhan Yojana (PMJDY) has been started to connect all citizens of the country with the banking system. Its purpose is to bring those people into the banking system, who are currently outside of it. You can open a Jan-Dhan account by coming to any bank branch. Apart from this, you also have the option to open this account through friends of the bank. In this, you are not required to maintain any kind of minimum balance.
what documents are needed
You can also submit Know Your Customer (KYC) compliant documents including Aadhar card, passport, driver's license to open a Jan Dhan account. If you do not have documents, you can open a small account. In this, you have to fill out the self-verified photograph and your signature in front of the bank officer.
Also read- The government will put money in your name in the PF account of these employees only
You do not have to pay any kind of fee or charge to open a Jan Dhan account. You can open this account free of charge by visiting any branch. Anyone 10 years or older can open this account.
Can I open a joint account?
Yes. You can open a joint account.
What facilities are available?

In this account, along with the overdraft service, the RuPay debit card is also available. In this debit card, Rs 1 lakh is available in free accident insurance. Let us tell you that the Jan Dhan account holder will need to keep in mind one more thing – if you want to take the checkbook facility on your account, then it will be compulsory for you to keep a certain amount in your account.
(1) Ease of money transfer across India
(two) Transfer of funds directly to Jan Dhan accounts under Direct transfer of benefits to beneficiaries of government schemes
(3) The overdraft facility facility is available after satisfactory operation of the accounts for six months.
(4) Overdraft service of up to Rs 10,000 will be available on one account per family, especially for the woman in the family.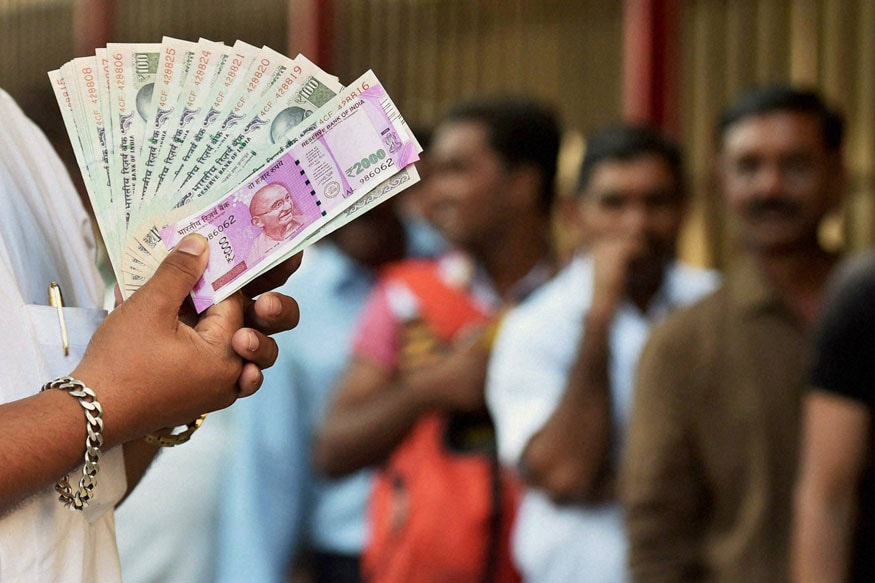 What is the condition of the overdraft facility?
To be eligible for overdraft service, Jan Dhan account holders are required to maintain a sufficient balance for the first 6 months. Along with this, they also need to make regular transactions with their RuPay debit card.
Rs 5 lakhs overdraft facility will be available
After this, the bank where this account was opened, if deemed eligible, grants the overdraft facility up to Rs 5,000 to the account holder. There is also a condition for this: this Jan Dhan account must be linked with Aadhaar. You can take advantage of this overdraft facility after paying simple interest.
Government subsidy benefit in Jan Dhan account
If the account holder clears the previous balance at the right time, then they will still have the facility to take out a loan even more. Let us tell you that Aadhar linked Jan Dhan account holder can get direct benefit under government subsidy scheme. According to this, the money from any government subsidy will come directly into his account.
read this too-After RBI, now SBI has given a gift to customers, its EMI will be so low from April 1
These account holders will be eligible for life insurance
Along with this, if someone has opened a Jan Dhan account between 15th August 2014 and 26th January 2015, they will also get the benefit of Rs 30 lakhs life insurance coverage. They will get this service only if they are eligible.undefined
Be the first to read the latest news in Hindi GKTodayCurrentAffairs.Com | Today's latest news, live news updates, read the most trusted Hindi news website GKTodayCurrentAffairs.Com |
tags: bank, Bank branches, banking services, business news in hindi, Crown, Coronavirus, Coronavirus, coronavirus in india, Jan Dhan
PUBLISHED FOR THE FIRST TIME : March 29, 2020, 07:07 IST
,