New Delhi.
The Air India logo (Air India Stake Sale) is a flying red swan. It also has Konark Chakra in orange. The logo features prominently on the rear of the company's aircraft. The company's mascot, 'Maharaja', was first shown in 1946. This has been the airline's hallmark. Brands of other entities except Air India Express and Air India Singapore Terminal Service Limited (Air India owns 50 per cent stake in these two companies) will also be offered to new Air India customers.
With the sale of Air India and the entry of new investors, it will no longer be possible for these sub-brands to use the master brand and logo. Air India has about 12 sub-brands. The focus is on separating them from the master brand and logo. The government is trying to sell Air India this year. All measures are also being taken to make the company attractive to new buyers.
Let us know how Air India started.
This is how Air India started-
Air India was born in April 1932. It was founded by then industrialist JRD Tata, but his name was not Air India. So its name used to be Tata Airlines. Tata Airlines was started in the year 1932, but JRD Tata flew an airplane for the first time in the year 1919 when he was only 15 years old.

There were no passengers on the first flight.
(1) JRD Tata then took his pilot's license. But the first commercial flight he took on October 15 was when he took a single-engine plane 'Haviland Puss Moth' from Karachi to Mumbai via Ahmedabad.
Also read: Government invited bids to sell two more carriers including Air India
There were no passengers on this flight, but there were 25 kg letters. These letters were brought from London to Karachi by 'Imperial Airways'. Imperial Airways used to be Britain's princely aircraft carrier.
(two) The year 1933 was the first commercial year for Tata Airlines. The Tata Sons company, set up at a cost of two thousand rupees, also carried 155 passengers and about 11 tons of mail in the same year. In a single year, Tata Airlines ships have traveled a total of 160,000 miles.
Four annas used to be gathered in each letter: The process of carrying the mail regularly began. But the then British government in India did not provide any financial help to Tata Airlines. Only four were allowed on each letter. A postage stamp had to be affixed for that as well.
(3) Initially, Tata Airlines operated from a mud house near Juhu, Mumbai. A piece of land there was used as a 'landing strip'. Every time it rained or the monsoon came, this ground filled with water.
At that time, Tata Airlines used to have two small single-engine planes, two pilots and three mechanics. JRD Tata used to operate their aircraft from Pune in case of waterlogging.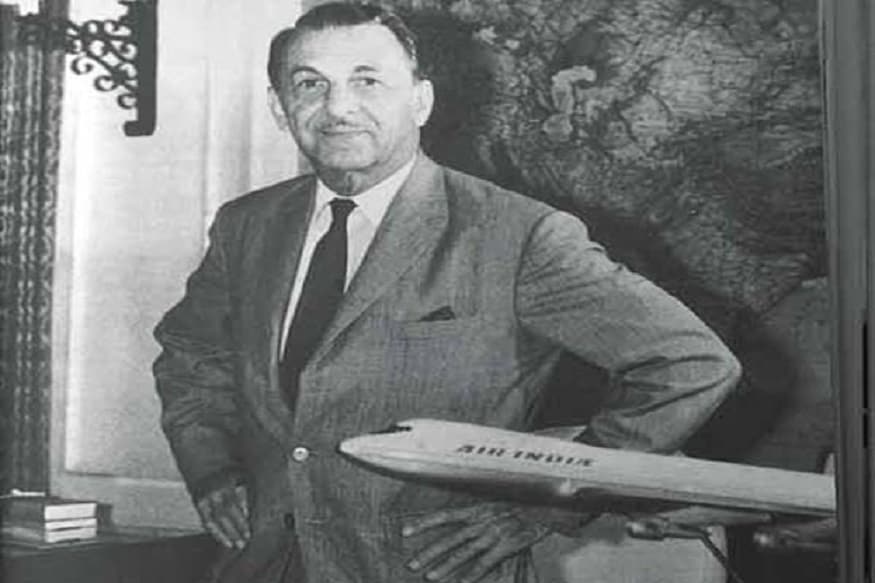 (4) The first pilots were British: Homi Bharucha, a pilot in the British Royal Royal Air Force, was the first pilot for Tata Airlines, while JRD Tata and Vincent were the second and third pilots.
(5) When the airlines were restored after World War II, on July 29, 1946, Tata Airlines became a limited company and its name was changed to 'Air India Limited', acquiring 49 per cent of the shares.
Also Read: Baba Ramdev Told Plan To Make Patanjali A 1 Lakh Crore Companyundefined
Be the first to read the latest news in Hindi GKTodayCurrentAffairs.Com | Today's latest news, live news updates, read the most trusted Hindi news website GKTodayCurrentAffairs.Com |
Tags: air india, Air India employees, Air India Offer, business news in hindi
PUBLISHED FOR THE FIRST TIME : January 27, 2020, 09:30 IST
,